CHALLENGER 605 OK-WAY
Heavy jet suitable for trans-Atlantic flights
About the aircraft
Manufactured by Bombardier, the Challenger 605 is a heavy jet suitable for trans-Atlantic flights without stopovers as well as for short and medium-haul flights. Enjoy your flight on board of the Challenger 605 that is a class leader when it comes to operational reliability, onboard comfort and amenities. In the cabin, which is the widest in its class, you will appreciate enough space for work, relaxation as well as entertainment. In addition to that our Challenger is certified for the steep approach at the airport in the financial center of United Kingdom – London City.
A maximum range of 7,400km and up to eight flying hours

Seating capacity up to 12 passengers

Bedding configuration for up to 5 passengers

Large and spacious cabin, the widest in its category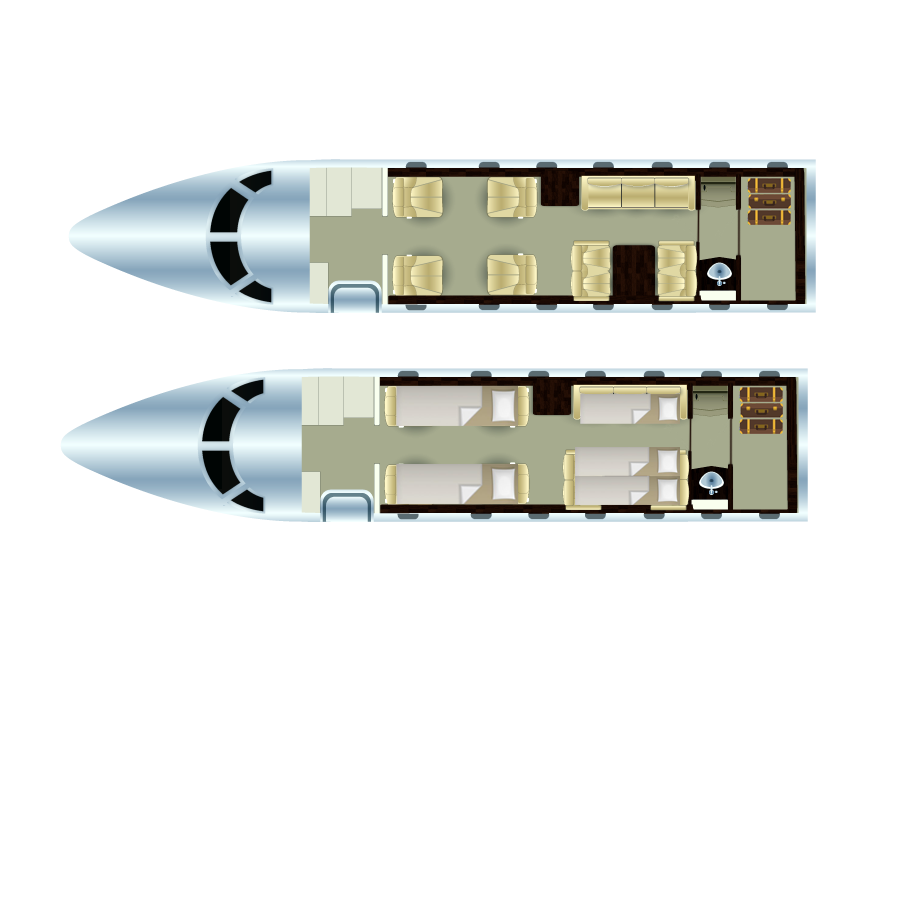 In a combination of club, divan and conference-group seating, the Challenger 605 can seat up to 12 passengers comfortably. The cabin can be converted to sleep up to 5 passengers in the night-configuration.
Large and high positioned windows offer an increased sense of space and light in the cabin, LED lighting is also used to further enhance the ambience of the cabin.
Challenger 605 Specification:
| | |
| --- | --- |
| Number of pilots: | 2 |
| Flight attendant: | 1 |
| Number of PAX: | 12 / 5 sleeping |
| Max range: | 7400 km / 4000 NM |
| Max speed: | 850 km/h |
| Max cruise altitude: | 12 500 m / 41 000 ft |
| Cabin height: | 1.85 m |
| Cabin width: | 2.49 m |
| Cabin length: | 8.66m |
| Baggage capacity: | 3 256 l |
| Fact sheet: | OK - WAY |