Embraer Phenom 100 OK-FRE
Embraer Phenom 100 OK-FRE
About the aircraft
Manufactured by Embraer, the Phenom 100 is an entry-level jet. Enjoy your flights on this luxury jet whose ample cabin and baggage compartment is designed to provide maximum comfort for your travelling. Phenom 100 stands high and proudly on apron. You can board the aircraft thanks to airstair with a solid banister.
The Phenom 100 is the extraordinary result of cleansheet design, Embraer's renowned engineering expertise and fine craftsmanship. Its masterfuly designed interior by Embraer and BMW Group Designworks USA raises the bar for comfort. Our Phenom 100 is unique in that it provides seating capacity for up to six passengers.
Largest cabin capacity and Airstair entry door in its class

Large baggage space

Largest cabin windows in its class by a large margin

Seat Configuration up to 6 people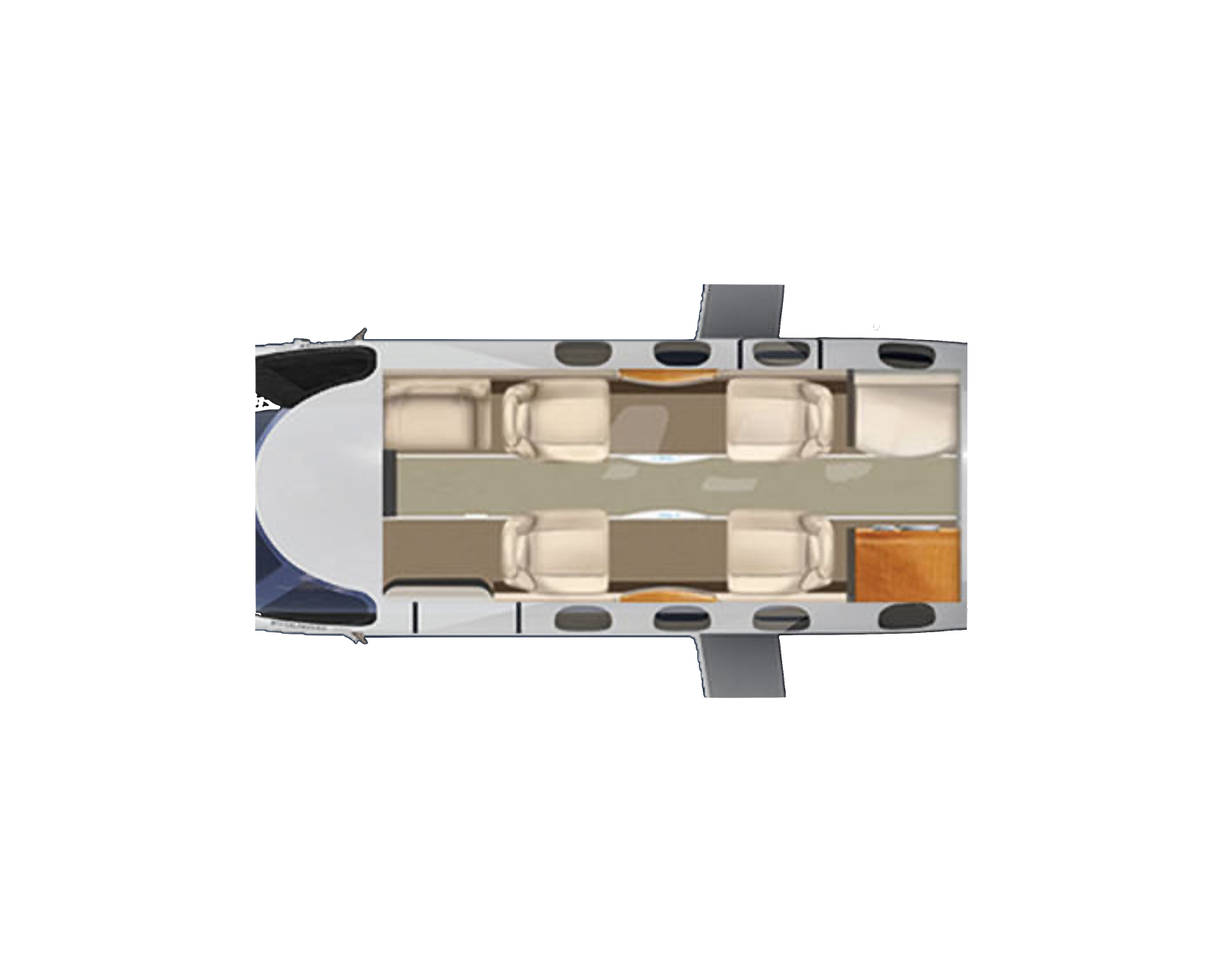 The Phenom 100 offers executive four-seat center club layout with left and right side foldout worktables and universal power-points at each seat. Plus forward, side-facing seat and rear belted potty toilet seat, certified for full-time occupancy. The ergonomically designed seats and largest windows of any VLJ, helps you arrive refreshed and ready to go.
Embraer Phenom 100 specification:
| | |
| --- | --- |
| Number of pilots: | 2 |
| Flight attendant: | 0 |
| Number of PAX: | 6 |
| Max range: | 2.181 km / 1178 NM |
| Max speed: | 850 km/h |
| Cruise speed: | 687 km/h |
| Max cruise altitude: | 12 500 m |
| Cabin height: | 1.4 m |
| Cabin width: | 1.5 m |
| Cabin length: | 3.35 m |
| Baggage capacity: | 1.55 m3 |
| Engines: | Pratt & Whitney Canada PW617F-E |
| Aircraft manufacturer: | Embraer |
| Download Fact sheet: | OK - FRE |