GULFSTREAM G280 OK-GTX
BRAND NEW MID-SIZE JET
About the aircraft
Gulfstream G280 is a super mid-size business jet with a top speed of 0.85 Mach and range up to 6,667 km. It can fly from Prague to Carribbean via Azores in 11 hours or to Maledives via Dubai in 10 hours. The aircraft can also fly to less accessible airports, as thanks to the new wing design and engine technology, it is able to land and take off on short runways, at airports at high altitudes and it is certified for steep-approach (airport London-City). Another advantage is the fuel-efficiency and lower operating costs.
Range up to 6667 km

Ability to take-off and land on short runways

Certification for steep-approach

Capacity up to 10 passengers / 5 sleeping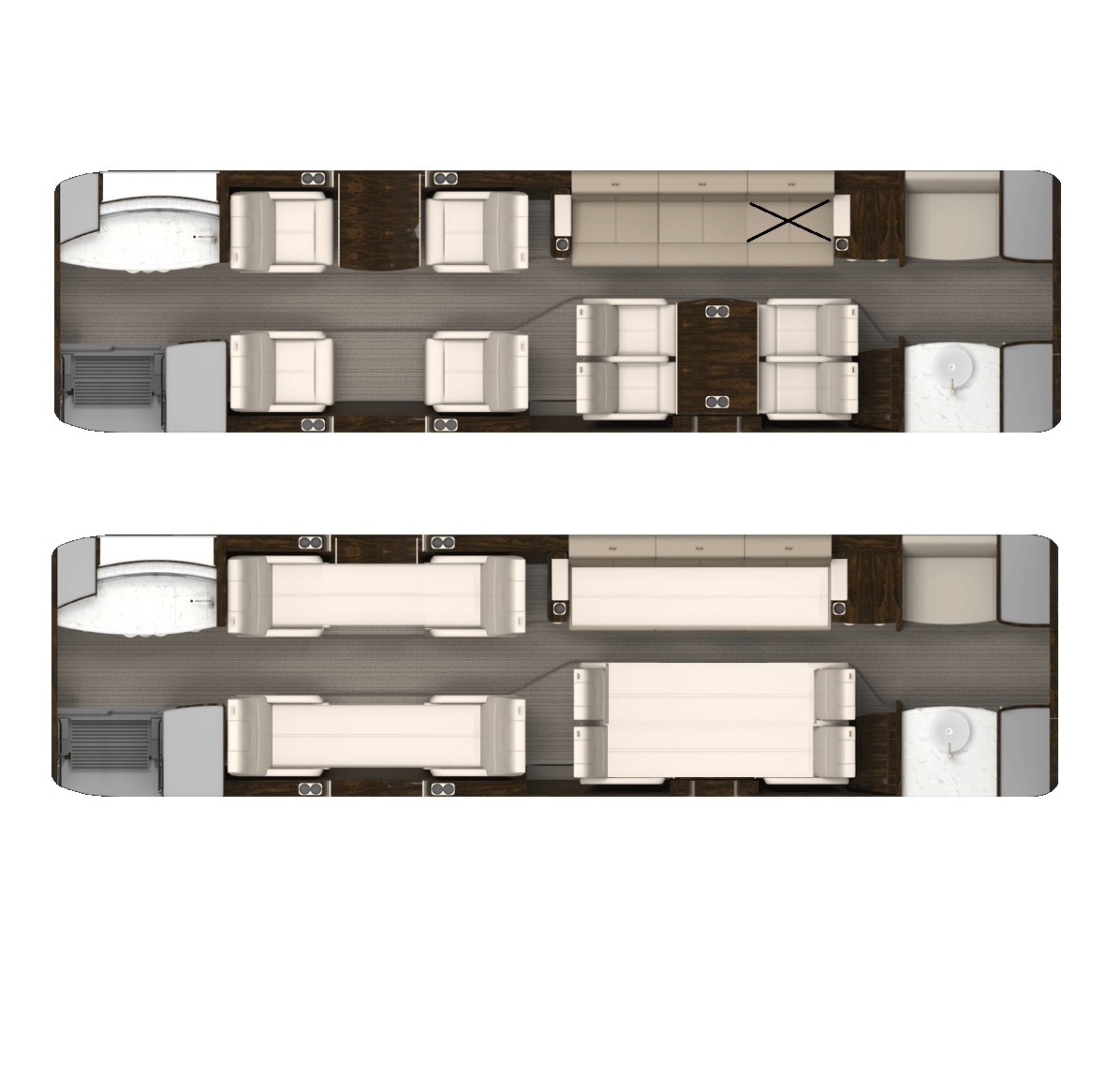 The G280 accommodates up to 10 passengers in two seating areas and it provides sleeping for 5 passengers in night configuration. The stand-up cabin has a fully equipped galley for hot or cold catering, spacious lavatory and it is fitted with high-quality furnishings. The aircraft also offers a large baggage compartment with direct access from the cabin. With quiet engines, fresh air circulation, plenty of natural light and a wireless cabin management system that controls temperature, lighting, entertainment, the G280 ensures maximum comfort and peace during the flight.
Gulfstream G280 Specification:
| | |
| --- | --- |
| Number of pilots: | 2 |
| Flight attendant: | 1 |
| Number of PAX: | 10 / 5 sleeping |
| Max range: | 6667 km / 3603 NM |
| Max speed: | 0,85 Mach |
| Max cruise altitude: | 13 716 m |
| Cabin height: | 1.85 m |
| Cabin width: | 2.11 m |
| Cabin length: | 7.87m |
| Baggage capacity: | 3 256 l |
| Engines: | Honeywell |
| Manufacturer: | Gulfstream IAI |
| Fact sheet: | |