Gulfstream G200 OK-GLX
Popular super midsize jet
About the aircraft
Manufactured by Gulfstream Aerospace Corporation, the Gulfstream G200 is a top-class super-midsize business jet. Enjoy your flights on this popular Gulfstream model whose generously-sized cabin is designed to provide maximum comfort for your work.
One of the fastest super midsize business jets, the G200 is ideal for both domestic and international trips. Featuring the largest cabin in its class, this airplane can accommodate up to 9 passengers.
Largest cabin capacity in its class

Exceptional stand-up headroom

Amazing range up to 6300 KM

Large baggage space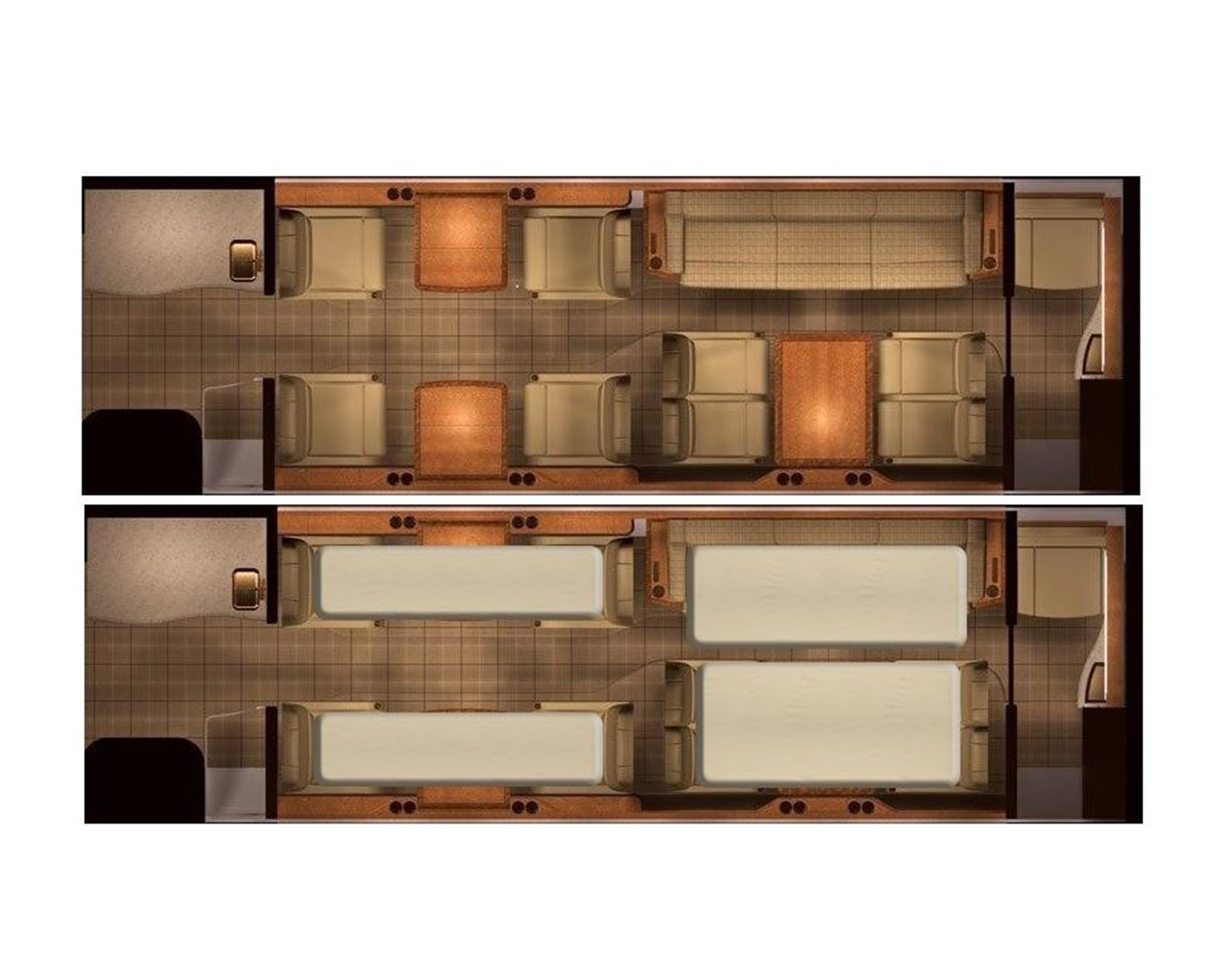 The 1.9 m-high cabin (unique in its category) features pull-out tables and adjustable seats that can be easily converted into a sofa bed which, together with jet beds, offers a comfortable night's sleep for the whole family, a lavatory and a galley. Put together with the VIP service provided by an experienced flight attendant, these characteristics are guaranteed to turn each of your flights into an enjoyable experience.
G200 Specification:
| | |
| --- | --- |
| Number of pilots: | 2 |
| Flight attendant: | 1 |
| Number of PAX: | 10 / 5 sleeping |
| Max range: | 6.300 km (3400 nmi) |
| Max speed: | 900 km/h (M.85) |
| Cruise speed: | 860 km/h (M.81) |
| Max cruise altitude: | 13 700 m (45 000 ft) |
| Cabin height: | 1.95 m (6.3 ft) |
| Cabin width: | 2.19m (7.20 ft) |
| Cabin length: | 7.47m (24.5 ft) |
| Baggage capacity: | 4.24 m3 (150 ft3) |
| Engines: | Pratt & Whitney Canada PW306A with Autothrottle System |
| Aircraft manufacturer: | www.gulfstream.com |
| Download Fact sheet: | OK - GLX |